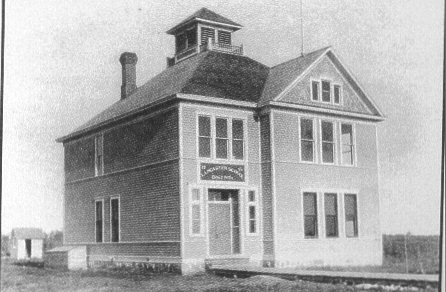 First Lancaster School - 1905
(Current school was built on the same site)
Click here to see Lancaster School today
Welcome to the Community of Lancaster Education Group web site. No part of this site may be copied, reproduced, or procedures used without the express written consent of the COLEG's board of directors.
---
Our Mission
The COLEG is a community-based nonprofit organization whose primary mission is to raise funds and distribute them to Lancaster School graduates for post-secondary needs in the form of scholarship awards.
---
Contact Information
Feel free to contact us at our postal or electronic address listed below:
Postal address

COLEG

PO Box 74

Lancaster MN 56735-0074

Electronic mail

General Information: grovers@wiktel.com
Webmaster: adalbey@lancaster.k12.mn.us
(This website was made possible by contributions from Wikstrom Telephone Company & Todd Nelson.)